With so many cases of cats and dogs coming into our office with diabetes we wanted to share a bit more about the condition so that owners are aware when you start seeing symptoms that you know it's time to bring your pet it for an appointment.
---
 Fall Spay & Neuter Clinic
We are happy to report that our fall spay and neuter clinic was able to help many families with the expense of getting their pet spayed or neutered this year. It was a fully booked week that was a big success.
We would like to thank
Montrose Animal Protection Agency
and
Telluride Animal Foundation
for their assistance in holding this spay and neuter clinic and look forward to working with them next year for spring and fall clinics as well!
Hope everyone has a wonderful Fall and Winter Season!
(If you are still in need of assistance with the expense of getting your pet fixed and missed this clinic but need to get your pet in before the spring clinic than please call our office as we do have other assistance options available year round for our low-income clients.)
---
Does Your Dog Have Noise Anxiety?
As summer sets in, owners with dogs that appear to be anxious every time there is a thunderstorm, or their family has a barbecue, or fireworks are set off for 4th of July are looking for a way to make their furry family member more comfortable and less anxious.
An at home medication that may be helpful is produced by Zoetis called Sileo. This oral gel is easy and convenient to give at home and used properly doesn't give your dog the strong sedation effect often seen with other medications.
If you are interested in completing a checklist of triggers and behaviors that will provide you with a complete report you can share with your vet to figure out if Sileo is an option to help your dog then follow this link to Dogs' Noise Aversion Checklist. This checklist includes the actual sound triggers so if you aren't sure what triggers may affect your pet than you can have your dog listen to the sounds through your computer and watch for any changes in behavior. There is also a list of behaviors to select from that may help you watch for reactions that you didn't know your pet was having.
If you would like to talk to our vet about the possibility of starting your pet on Sileo for noise anxiety than please call our office and we will be happy to assist you. (970) 327-4279
---
---
Click the above logo to take you to the current info about the FDA's investigation into a possible connection between Grain Free dog foods and cases of Canine Heart Disease.
While you can click the following link for more information about BLUE Wilderness® Rocky Mountain Recipe™ Red Meat Dinner Wet Food for Adult Dogs recall and WellPet Wellness 95% Beef Topper for Dogs recall due to present active Thyroid Hormones and what medical problems the presence of this hormone caused.
FDA Thyroid Hormone/Tissue In Pet Food Warning
Additional recalls for Thyroid Hormones & Bacteria Contamination
---
The following link is to the FDA site article for findings of Raw Pet Foods and their possible dangers.
---
The following link is to the FDA site where you can find a complete list of recalls. If you choose to filter by Animal Health, this will provide you with a list of all pet foods that have been recalled for the past few years.
---
---
Also, a microchip can be helpful at home as well. There are pet doors and feeders available that only open for the pet's microchip they are programmed to open for. This can help keep other critters from coming in the pet door or help keep pets out of each other's foods if one is on a prescription diet and the others are not.
---
---
We are happy to offer comfortable, quality boarding services at our office with a safe environment for your pet to stay and enjoy while you are away.
Dogs are allowed outside to exercise and play each day.
Our exercise yard is enclosed by an 8 foot tall fence to keep your pet safe.
We do have Science Diet Healthy Advantage Adult food available for pets to eat but if this is not the brand you are currently feeding your pet than we recommend you bring the food they are used to in order to help make sure they don't get an upset tummy from a sudden diet change. If you don't have enough to last your pet's entire stay, Don't Worry, we will do a slow transition from the food you have to the Science Diet that we carry to get them through their stay.
Our indoor boarding facility is temperature-controlled year round.
Our feline guests get to have their very own specialty room that is located away from our noisier canine friends.
If your pet has a medical condition, we have Veterinary Technicians that would under the supervision of the Veterinarian to monitor and medicate them properly, allowing your mind to rest at ease knowing they are in good veterinary care at all times.
– Call Us To Make Your Reservation Today –
Please note that holidays do tend to fill up very quickly and so it is best to call ahead of time even if you are sure of the exact dates you need, we can usually adjust the dates quiet easily.
---
---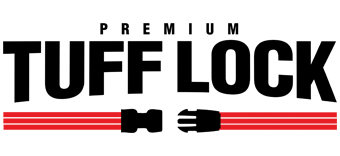 Premium TuffLock collars, leashes, and harness' are available at our office and any TuffLock item that we do not have in stock, we will happily special order for you. 
Below are some examples of the items that TuffLock makes and they also come in a wide variety of Patterns that you can choose from. We have some items and patterns in stock but if you want something special ordered we'll be happy to order it in for you.