Click the above logo to take you to the current info about the FDA's investigation into a possible connection between Grain Free dog foods and cases of Canine Heart Disease.
---
The following link is to the FDA site article for findings of Raw Pet Foods and their possible dangers.
---
---
Also, a microchip can be helpful at home as well. There are pet doors and feeders available that only open for the pet's microchip they are programmed to open for. This can help keep other critters from coming in the pet door or help keep pets out of each other's foods if one is on a prescription diet and the others are not.
---
---
We are happy to offer comfortable, quality boarding services at our office with a safe environment for your pet to stay and enjoy while you are away.
Dogs are allowed outside to exercise and play each day.
Our exercise yard is enclosed by an 8 foot tall fence to keep your pet safe.
We do have Science Diet Healthy Advantage Adult food available for pets to eat but if this is not the brand you are currently feeding your pet than we recommend you bring the food they are used to in order to help make sure they don't get an upset tummy from a sudden diet change. If you don't have enough to last your pet's entire stay, Don't Worry, we will do a slow transition from the food you have to the Science Diet that we carry to get them through their stay.
Our indoor boarding facility is temperature-controlled year round.
Our feline guests get to have their very own specialty room that is located away from our noisier canine friends.
If your pet has a medical condition, we have Veterinary Technicians that would under the supervision of the Veterinarian to monitor and medicate them properly, allowing your mind to rest at ease knowing they are in good veterinary care at all times.
– Call Us To Make Your Reservation Today –
Please note that holidays do tend to fill up very quickly and so it is best to call ahead of time even if you are sure of the exact dates you need, we can usually adjust the dates quiet easily.
---
---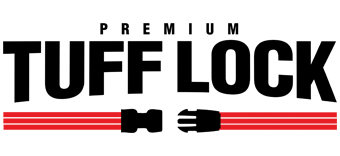 Premium TuffLock collars, leashes, and harness' are available at our office and any TuffLock item that we do not have in stock, we will happily special order for you. 
Below are some examples of the items that TuffLock makes and they also come in a wide variety of Patterns that you can choose from. We have some items and patterns in stock but if you want something special ordered we'll be happy to order it in for you.